( ! ) Warning: preg_replace_callback(): Compilation failed: invalid range in character class at offset 22 in /var/www/vh66751/6/pro-text.nl/wp-content/plugins/so-widgets-bundle/base/siteorigin-widget.class.php on line 853
Call Stack
#
Time
Memory
Function
Location
1
0.0000
398584
{main}( )
.../index.php:0
2
0.0001
398864
require( '/var/www/vh66751/6/pro-text.nl/wp-blog-header.php' )
.../index.php:17
3
0.1766
5705664
require_once( '/var/www/vh66751/6/pro-text.nl/wp-includes/template-loader.php' )
.../wp-blog-header.php:19
4
0.1815
5713408
include( '/var/www/vh66751/6/pro-text.nl/wp-content/themes/enigma/fullwidth.php' )
.../template-loader.php:74
5
0.2659
5969880
get_template_part( )
.../fullwidth.php:7
6
0.2659
5970384
locate_template( )
.../general-template.php:155
7
0.2660
5970480
load_template( )
.../template.php:647
8
0.2677
5970856
require( '/var/www/vh66751/6/pro-text.nl/wp-content/themes/enigma/post-page.php' )
.../template.php:690
9
0.2701
5998752
the_content( )
.../post-page.php:13
10
0.2702
5998752
apply_filters( )
.../post-template.php:240
11
0.2702
5999152
WP_Hook->apply_filters( )
.../plugin.php:203
12
0.2732
6009272
SiteOrigin_Panels->generate_post_content( )
.../class-wp-hook.php:286
13
0.2734
6009272
SiteOrigin_Panels_Renderer->render( )
.../siteorigin-panels.php:309
14
0.2737
6050736
SiteOrigin_Panels_Renderer->render_row( )
.../renderer.php:325
15
0.2738
6052384
SiteOrigin_Panels_Renderer->render_cell( )
.../renderer.php:733
16
0.2740
6053600
SiteOrigin_Panels_Renderer->render_widget( )
.../renderer.php:807
17
0.2741
6054352
SiteOrigin_Panels_Renderer->the_widget( )
.../renderer.php:839
18
0.2743
6057624
SiteOrigin_Widget_Image_Widget->widget( )
.../renderer.php:541
19
0.2747
6065016
SiteOrigin_Widget_Image_Widget->generate_and_enqueue_instance_styles( )
.../siteorigin-widget.class.php:180
20
0.2824
6119552
SiteOrigin_Widget_Image_Widget->save_css( )
.../siteorigin-widget.class.php:302
21
0.2981
6130560
SiteOrigin_Widget_Image_Widget->get_instance_css( )
.../siteorigin-widget.class.php:728
22
0.3191
6139240
preg_replace_callback ( )
.../siteorigin-widget.class.php:853
( ! ) Warning: preg_replace_callback(): Compilation failed: invalid range in character class at offset 22 in /var/www/vh66751/6/pro-text.nl/wp-content/plugins/so-widgets-bundle/base/siteorigin-widget.class.php on line 853
Call Stack
#
Time
Memory
Function
Location
1
0.0000
398584
{main}( )
.../index.php:0
2
0.0001
398864
require( '/var/www/vh66751/6/pro-text.nl/wp-blog-header.php' )
.../index.php:17
3
0.1766
5705664
require_once( '/var/www/vh66751/6/pro-text.nl/wp-includes/template-loader.php' )
.../wp-blog-header.php:19
4
0.1815
5713408
include( '/var/www/vh66751/6/pro-text.nl/wp-content/themes/enigma/fullwidth.php' )
.../template-loader.php:74
5
0.2659
5969880
get_template_part( )
.../fullwidth.php:7
6
0.2659
5970384
locate_template( )
.../general-template.php:155
7
0.2660
5970480
load_template( )
.../template.php:647
8
0.2677
5970856
require( '/var/www/vh66751/6/pro-text.nl/wp-content/themes/enigma/post-page.php' )
.../template.php:690
9
0.2701
5998752
the_content( )
.../post-page.php:13
10
0.2702
5998752
apply_filters( )
.../post-template.php:240
11
0.2702
5999152
WP_Hook->apply_filters( )
.../plugin.php:203
12
0.2732
6009272
SiteOrigin_Panels->generate_post_content( )
.../class-wp-hook.php:286
13
0.2734
6009272
SiteOrigin_Panels_Renderer->render( )
.../siteorigin-panels.php:309
14
0.2737
6050736
SiteOrigin_Panels_Renderer->render_row( )
.../renderer.php:325
15
0.2738
6052384
SiteOrigin_Panels_Renderer->render_cell( )
.../renderer.php:733
16
0.2740
6053600
SiteOrigin_Panels_Renderer->render_widget( )
.../renderer.php:807
17
0.2741
6054352
SiteOrigin_Panels_Renderer->the_widget( )
.../renderer.php:839
18
0.2743
6057624
SiteOrigin_Widget_Image_Widget->widget( )
.../renderer.php:541
19
0.2747
6065016
SiteOrigin_Widget_Image_Widget->generate_and_enqueue_instance_styles( )
.../siteorigin-widget.class.php:180
20
0.3199
6135568
SiteOrigin_Widget_Image_Widget->get_instance_css( )
.../siteorigin-widget.class.php:318
21
0.3201
6136520
preg_replace_callback ( )
.../siteorigin-widget.class.php:853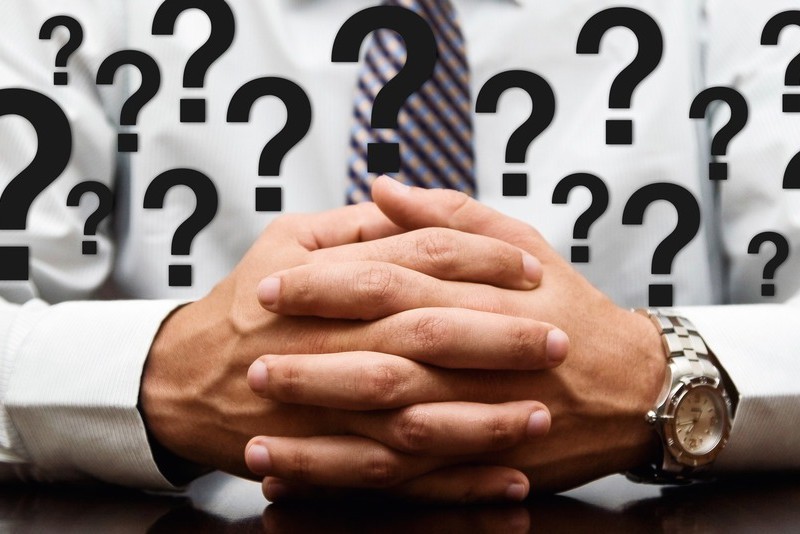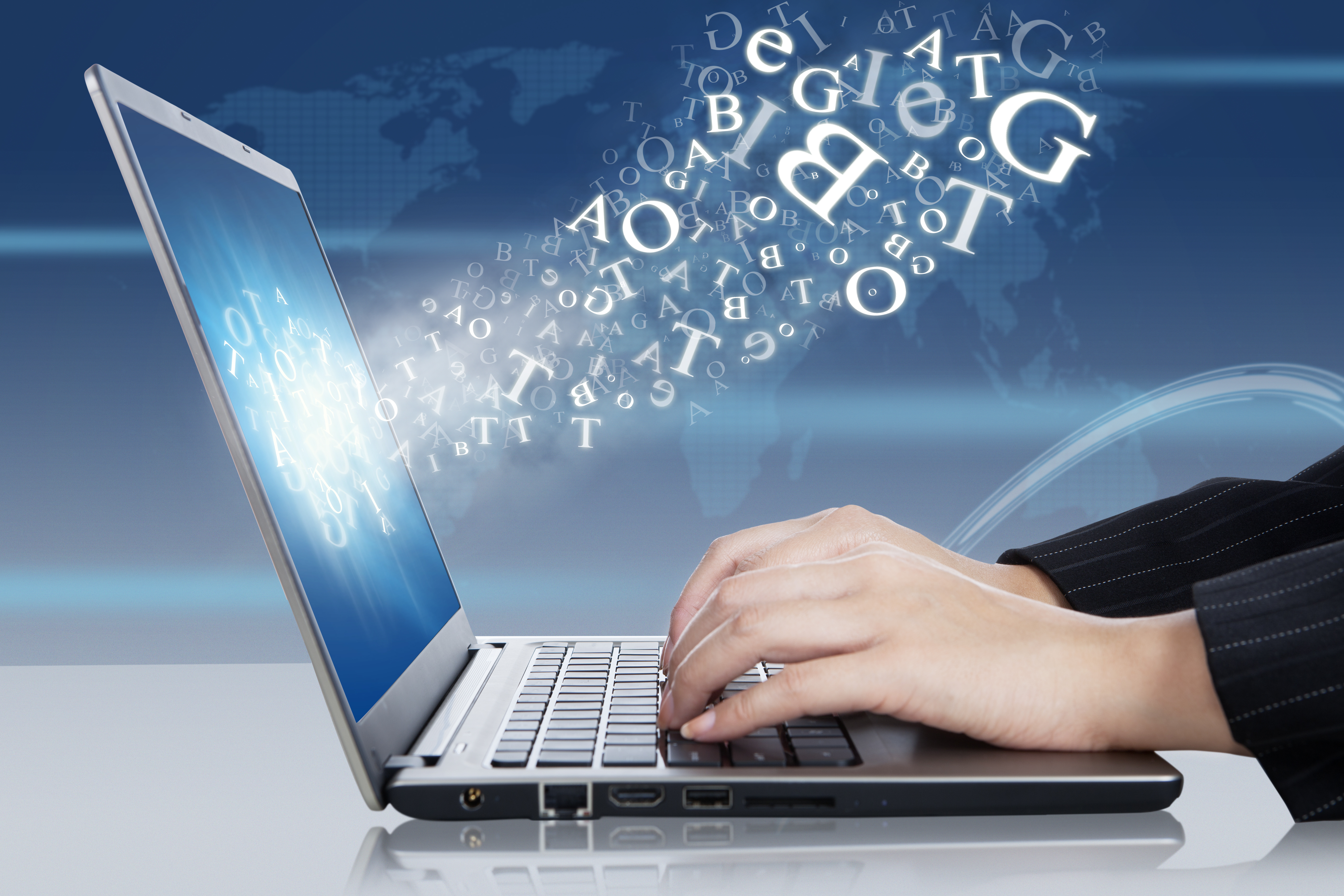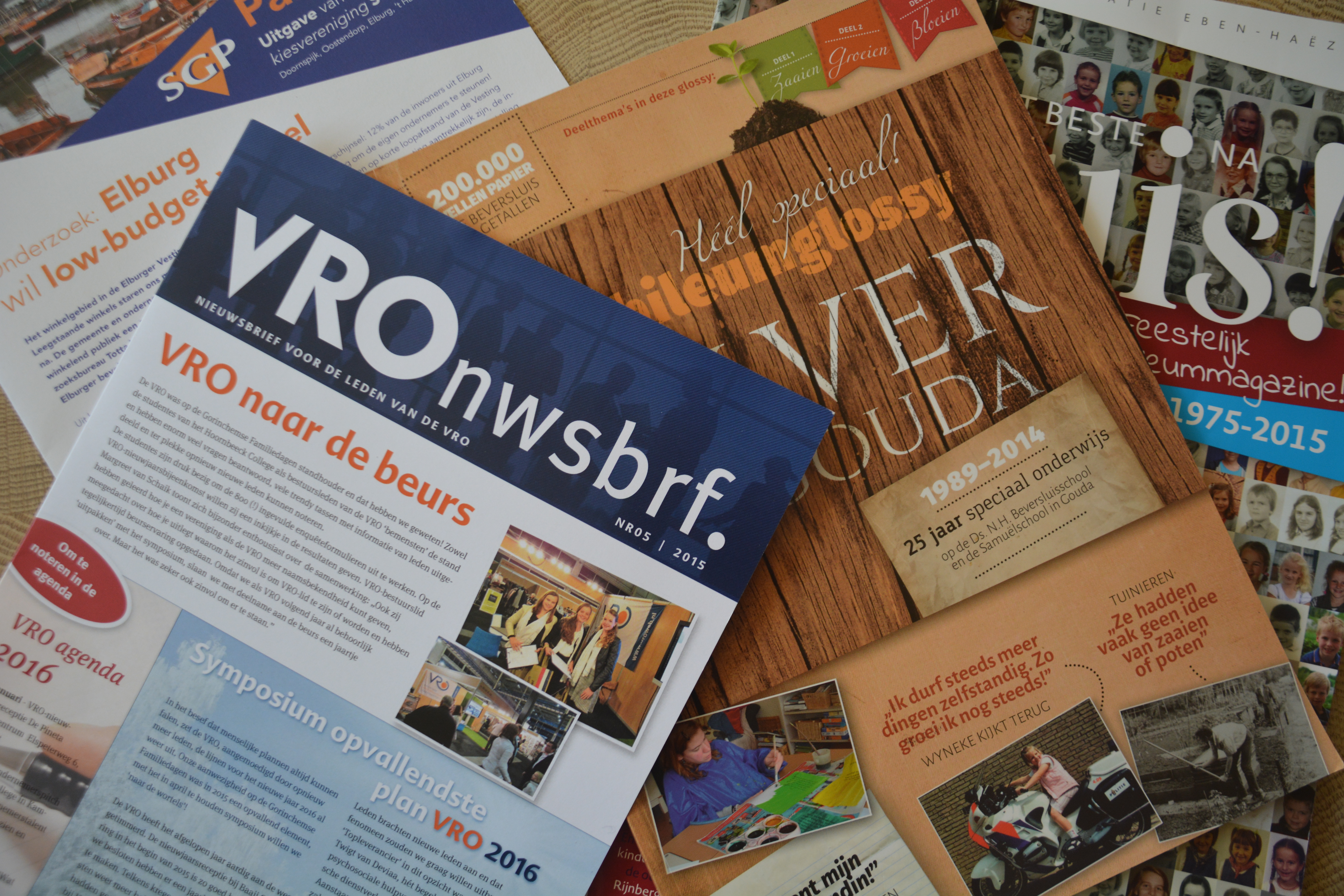 Wanneer de tekst er écht toe doet!
Niet alleen voor een d'tje of t'tje. Maar gewoon, omdat u voelt dat teksten schrijven uw 'ding' niet is. Of omdat u daarbij graag deskundig geholpen wilt worden. U bent de eerste niet die allerlei vormen van in- of externe communicatie graag uit handen geeft. Bij ProteXt komen die dan direct in goede handen!
Soms gewoon zakelijk. Een andere keer precies de juiste, gevoelige snaar rakend. Niet te lang, niet te kort, maar passend. U wilt een tekst waar u zich als opdrachtgever goed bij voelt. Tenslotte: uw tekst is uw visitekaartje, waar u mee voor de dag wilt komen. ProteXt doet het ervaren!
ProteXt helpt graag bij de opzet van kloppende communicatie. Datgene wat er op papier staat, moet overeenkomen met wie u bent of wilt zijn. Met wat u wilt vertellen of uitdragen. Dat vraagt de juiste houding van de schrijver of de interviewer. Schrijven is daarom voor een belangrijk deel: luisteren. ProteXt verstaat die kunst en gaat graag met u het proces in.
Voor al uw bedrijfsinfo, advertenties, advertorials, bedrijfspresentaties, websitecontent, persoonlijk verhalen, interviews, van belangrijke brieven tot magazines en glossy's: ProteXt, omdat de tekst ertoe doet!
Neem vrijblijvend contact op.
( ! ) Warning: preg_replace_callback(): Compilation failed: invalid range in character class at offset 22 in /var/www/vh66751/6/pro-text.nl/wp-content/plugins/so-widgets-bundle/base/siteorigin-widget.class.php on line 853
Call Stack
#
Time
Memory
Function
Location
1
0.0000
398584
{main}( )
.../index.php:0
2
0.0001
398864
require( '/var/www/vh66751/6/pro-text.nl/wp-blog-header.php' )
.../index.php:17
3
0.1766
5705664
require_once( '/var/www/vh66751/6/pro-text.nl/wp-includes/template-loader.php' )
.../wp-blog-header.php:19
4
0.1815
5713408
include( '/var/www/vh66751/6/pro-text.nl/wp-content/themes/enigma/fullwidth.php' )
.../template-loader.php:74
5
0.2659
5969880
get_template_part( )
.../fullwidth.php:7
6
0.2659
5970384
locate_template( )
.../general-template.php:155
7
0.2660
5970480
load_template( )
.../template.php:647
8
0.2677
5970856
require( '/var/www/vh66751/6/pro-text.nl/wp-content/themes/enigma/post-page.php' )
.../template.php:690
9
0.2701
5998752
the_content( )
.../post-page.php:13
10
0.2702
5998752
apply_filters( )
.../post-template.php:240
11
0.2702
5999152
WP_Hook->apply_filters( )
.../plugin.php:203
12
0.2732
6009272
SiteOrigin_Panels->generate_post_content( )
.../class-wp-hook.php:286
13
0.2734
6009272
SiteOrigin_Panels_Renderer->render( )
.../siteorigin-panels.php:309
14
0.3386
6164488
SiteOrigin_Panels_Renderer->render_row( )
.../renderer.php:325
15
0.3388
6165384
SiteOrigin_Panels_Renderer->render_cell( )
.../renderer.php:733
16
0.3441
6167856
SiteOrigin_Panels_Renderer->render_widget( )
.../renderer.php:807
17
0.3442
6167856
SiteOrigin_Panels_Renderer->the_widget( )
.../renderer.php:839
18
0.3444
6169528
SiteOrigin_Widget_Button_Widget->widget( )
.../renderer.php:541
19
0.3453
6185608
SiteOrigin_Widget_Button_Widget->generate_and_enqueue_instance_styles( )
.../siteorigin-widget.class.php:180
20
0.3457
6186856
SiteOrigin_Widget_Button_Widget->save_css( )
.../siteorigin-widget.class.php:302
21
0.3458
6186960
SiteOrigin_Widget_Button_Widget->get_instance_css( )
.../siteorigin-widget.class.php:728
22
0.3483
6189000
preg_replace_callback ( )
.../siteorigin-widget.class.php:853
( ! ) Warning: preg_replace_callback(): Compilation failed: invalid range in character class at offset 22 in /var/www/vh66751/6/pro-text.nl/wp-content/plugins/so-widgets-bundle/base/siteorigin-widget.class.php on line 853
Call Stack
#
Time
Memory
Function
Location
1
0.0000
398584
{main}( )
.../index.php:0
2
0.0001
398864
require( '/var/www/vh66751/6/pro-text.nl/wp-blog-header.php' )
.../index.php:17
3
0.1766
5705664
require_once( '/var/www/vh66751/6/pro-text.nl/wp-includes/template-loader.php' )
.../wp-blog-header.php:19
4
0.1815
5713408
include( '/var/www/vh66751/6/pro-text.nl/wp-content/themes/enigma/fullwidth.php' )
.../template-loader.php:74
5
0.2659
5969880
get_template_part( )
.../fullwidth.php:7
6
0.2659
5970384
locate_template( )
.../general-template.php:155
7
0.2660
5970480
load_template( )
.../template.php:647
8
0.2677
5970856
require( '/var/www/vh66751/6/pro-text.nl/wp-content/themes/enigma/post-page.php' )
.../template.php:690
9
0.2701
5998752
the_content( )
.../post-page.php:13
10
0.2702
5998752
apply_filters( )
.../post-template.php:240
11
0.2702
5999152
WP_Hook->apply_filters( )
.../plugin.php:203
12
0.2732
6009272
SiteOrigin_Panels->generate_post_content( )
.../class-wp-hook.php:286
13
0.2734
6009272
SiteOrigin_Panels_Renderer->render( )
.../siteorigin-panels.php:309
14
0.3386
6164488
SiteOrigin_Panels_Renderer->render_row( )
.../renderer.php:325
15
0.3388
6165384
SiteOrigin_Panels_Renderer->render_cell( )
.../renderer.php:733
16
0.3441
6167856
SiteOrigin_Panels_Renderer->render_widget( )
.../renderer.php:807
17
0.3442
6167856
SiteOrigin_Panels_Renderer->the_widget( )
.../renderer.php:839
18
0.3444
6169528
SiteOrigin_Widget_Button_Widget->widget( )
.../renderer.php:541
19
0.3453
6185608
SiteOrigin_Widget_Button_Widget->generate_and_enqueue_instance_styles( )
.../siteorigin-widget.class.php:180
20
0.3490
6186856
SiteOrigin_Widget_Button_Widget->get_instance_css( )
.../siteorigin-widget.class.php:318
21
0.3494
6188896
preg_replace_callback ( )
.../siteorigin-widget.class.php:853